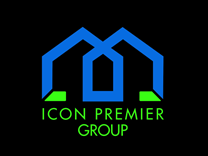 Carlos A. Diaz - Broker Associate
Carlos is a resident of Naples since 1972. He is a graduate of Naples High School and Florida Southwestern State College, formerly Edison State College, where he attained an Associate in Arts degree. He furthered his studies at the University of Miami, where he studied pre-medicine with a minor in business. He later acquired a medical technologist license. He worked at Mount Sinai in Miami Beach ,Florida for several years where he was promoted to chief Medical Technologist.
At the early age of 24 he began a career as an entrepreneur, founding and directing several small business. In 1986 he moved to Naples with his family and founded a wholesale manufacturing and distribution company, which he spearheaded throughout its development. The company grew to become one of the largest distributors and manufacturers of window coverings in the southeastern United States with annual revenues exceeding 26 million dollars, with 181 employees and over 900 active dealers. Carlos has served and volunteered in community organizations such as the Economic Development Council of Collier County where he served on the Board as Chairman of the membership committee, Vice-President of Membership, Member of the Executive Board and ultimately served as Chair elect.
Carlos also owned and operated Diaz and Diaz, LLC, a real estate investment company co-owned with his brother. He was a managing member of the Diaz Family Limited Partnership, a real estate investment company.
Through his involvement in community leadership roles, he has developed and maintained relationships with influential and community leaders. Carlos' most important attribute to his character is his passion and ability to forge strong friendships which are built on trust and integrity.
Maria (Mary) Diaz REALTOR®
Maria (Mary) Diaz REALTOR®
As a Naples resident for over 30 years, Mary applies her insider knowledge of the Naples area to assist you in buying or selling your property in Southwest Florida. Mary attended Miami Dade College, while working in the insurance field. She moved to Naples in 1986, where she co-founded a window coverings fabrication plant, with her husband Carlos. As a business owner and entrepreneur for over 26 years, Mary gained invaluable experience in the areas of Management, Marketing and Customer Service, which she brings to the field of Real Estate. Mary has worked in Management in the dental field for many years. She will work diligently and tireless on your behalf, with attention to detail in every phase of each real estate transaction, while providing the utmost level of customer care. One of the things she values most is building relationships with clients that last a lifetime. Mary has a natural talent for design and home staging; evident in her beautifully showcased listings. She has a detailed eye for how to maximize your home to sell in the shortest time and at the best price. In her spare time, she enjoys spending quality time with her family, painting, reading, music and home decor.
Sean Garcia REALTOR®
Sean Garcia REALTOR®
Sean Garcia has lived in Naples, FL since 2002 giving him superb knowledge in the local communities and surrounding areas of southwest Florida. Sean enjoys being a REALTOR. It is his dedication to hard work and excellence, integrity, and perseverance that makes him the REALTOR that will help his clients every step of the way in all real estate transactions. Whether you are looking to buy the home of your dreams or wanting to get the most out of the home you are trying to sell, Sean is always putting the client's needs first. Sean is happily married to his beautiful wife, Lissette and they have been blessed with their two precious daughters, Gabriella and Gianna. Sean enjoys spending time with his family, traveling, staying active, and attending church. Sean has worked as an insurance professional for many years. He still believes that his clients are number one, providing them with an outstanding level of service they deserve. Sean also believes it is important to provide his clients with valuable and important information to give them every advantage in their real estate decisions and transactions. As your professional real estate agent, Sean will strive to make your real estate experience one that is most favorable to you, his client.
Giovanni (Gio) Garcia REALTOR®
Bio Comming soon.
Marinelys Ruiz REALTOR®
Bio Comming soon.